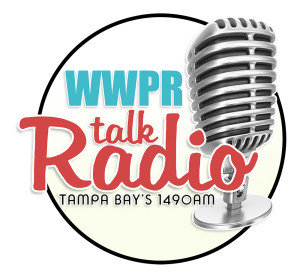 Reaching over 2 million Tampa Bay area residents, 1490 WWPR is the area's #1 radio station for truly local talk on politics, money, sports, health, religion and Latino issues.
Want to advertise on 1490 WWPR? Contact us at (941) 761-8843.

Facts about radio stations and advertising on radio:
Radio reaches 93% of all Americans on a weekly basis.
Consumers listen to 14.5 billion hours of radio each month.
More than 7 out of 10 consumers listen to radio each day.
90% of consumers tune in between 6AM and 7PM.