Following are our current radio shows at 1490 WWPR AM:
One Wonders with Dr. Doreen Dupont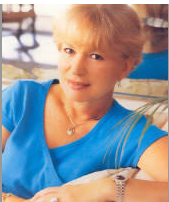 Mondays 1:00 pm – 1:05 pm
Curiosity killed the cat, but Dr. Doreen Dupont keeps wondering!
International journalist and veteran physician Dr. Dupont wonders out loud for you on air about topics current in the news that might affect your health. She investigates, interviews and reports back to you the things you want to know. Interact with her on Facebook or Twitter and help us find out what we need to know. Perfect for those with a full schedule and those with a short attention span. Dr. Dupont does the investigative work for you and reports back in a powerful five minutes.
Don Ames – An Alternative to Money Market Funds –      FRIDAYS 12:30-1:00pm
Ames Capital Management "ACM" provides clients with proven arbitrage investment strategies seeking to generate current income while constantly minimizing risk of capital. For this reason ACM does not employ leverage. ACM believes returns can be maximized when this investment approach is maintained in a disciplined manner. ACM believes that by taking concentrated positions in S&P 500 companies that have been thoroughly researched, stronger returns can be generated for clients as compared with fund managers who hold a broad number of positions. ACM believes its investment strategies are ideally suited for:
High Net Worth Individuals;
Retirement Accounts;
Trust and Estate Accounts; and
Endowments and Foundations.
Ames Capital Management would be honored to serve as the steward of your assets as well as future generations.
http://www.amescapitalmanagement.com/about.html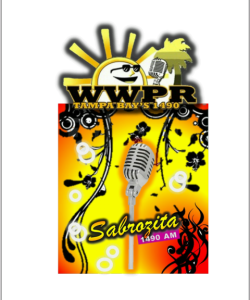 La Sabrozita – LATINO BROADCASTING!  
FRIDAY, SATURDAY & SUNDAY NIGHTS!
THE HEAT IS ON with Sherry & Rob J. – Sundays 5-7pm
Sherry Rose Avery  – CTA,RMA,RPT
I'm a graduate of broadcast school . I have worked in radio on/off since I was 16. I
have played 60,70,80's as a dj to light rock,christian I was in mgmt at a radio station .I'm a graduate of travel school and have been a travel agent and agency owner for over 20 years .
I'm also a Registered Medical Asst and Phlebotomist. I have 3 sons and 1 daughter that are grown and 18 grandchildren 9 grandsons /9 granddaughters . I live in Orlando im a native Floridian grew up in Orlando .
Radio has always been my passion since I was a young child I became intrigued and made it my business to learn at a young age . Im also a writer, you can go to poetry.com to see some of my work . I'm a Gemini and love to create write and produce and as you can tell love to talk so as they say The Heat Is On !