Following are our current radio shows at 1490 WWPR AM:
Norm Robbins & Michael Robbins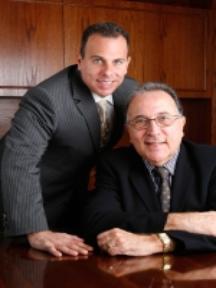 Focus on Your Investments (Mon-Fri 1pm-2pm)
In the early 1960's Norm Robbins received his Master's Degree in Industrial Psychology, started a family and helped to develop a very successful service company in New York. In 1981 Norm sold his interest in the business, moved the family to South Florida and became an officer and director in a publicly traded investment firm.
Meanwhile, Michael Robbins earned a degree in Business at the University of Miami, started his own service business and was well on his way to establishing his roots in the business community. In the early 1990s Michael decided to sell his company and join his dad in the world of investments. The father and son team very quickly attracted the attention of the public through their radio shows and successful financial seminars.
Over the past few decades Norm and Michael provided advice to their clients who reside everywhere, from India to Boca, from Caribbean to New York. Their advice extends a long way. The Duo now manages in excess of $200 million with plans to reach the half billion dollar mark in the very near future, and as long as they continue providing such a valuable service, the sky is the limit. From Equities to Fixed Income, to Insurance, Norm and Michael are well versed and specialize in creating diversified portfolios.
One Wonders with Dr. Doreen Dupont
Mondays 1:00 pm – 1:05 pm
Curiosity killed the cat, but Dr. Doreen Dupont keeps wondering!
International journalist and veteran physician Dr. Dupont wonders out loud for you on air about topics current in the news that might affect your health. She investigates, interviews and reports back to you the things you want to know. Interact with her on Facebook or Twitter and help us find out what we need to know. Perfect for those with a full schedule and those with a short attention span. Dr. Dupont does the investigative work for you and reports back in a powerful five minutes.
Dr. Joy Browne
The Dr Joy Browne Show delivers the story behind today's top headlines. Along with a healthy dose of advice on interpersonal relationships.
Dr. Joy Browne is a nationally acclaimed, syndicated radio host and licensed clinical psychologist. Her radio program, the longest running of its kind in syndication, airs on stations across the country. Her show offers millions of devoted listeners advice on issues ranging from relationships and marriage, finance, work and career.
Dr. Joy has won numerous awards for her work including the American Psychological
Associations President's Award, the Talkers Magazine award for Best Female Talk Show
Host, #10 on the list of the 25 Greatest Radio Talk Show Hosts of All Time, and has been
named one of the 100 Most Influential Talk Show Hosts.
Don Ames – An Alternative to Money Market Funds –      FRIDAYS 2-2:30pm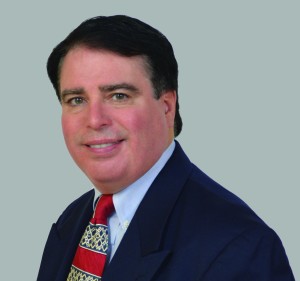 Ames Capital Management "ACM" provides clients with proven arbitrage investment strategies seeking to generate current income while constantly minimizing risk of capital. For this reason ACM does not employ leverage. ACM believes returns can be maximized when this investment approach is maintained in a disciplined manner. ACM believes that by taking concentrated positions in S&P 500 companies that have been thoroughly researched, stronger returns can be generated for clients as compared with fund managers who hold a broad number of positions. ACM believes its investment strategies are ideally suited for:
High Net Worth Individuals;
Retirement Accounts;
Trust and Estate Accounts; and
Endowments and Foundations.
Ames Capital Management would be honored to serve as the steward of your assets as well as future generations.
http://www.amescapitalmanagement.com/about.html